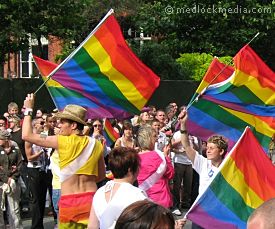 Pride festivals for all of 2011 and beyond should be canceled.
More important than hunky guys, displays of camp, and the all consuming focus on gay marriage, our young people need all of our time and access to resources. It will not do any young person any good to go to a rally and have no place to sleep afterwards. 
Although I love the concept of the "It gets Better" campaign, I'm not sure that this is enough. While it is far more than the young gays of my generation received in terms of self esteem and a severe blow to isolation and angst riddled days, the time for change is now.
When I was ten, Tanya Nelson repeatedly tortured me by jabbing me with a compass. She sat behind me and constantly tormented me along with others for being a sissy. I took the abuse. I learned to tolerate it and even enjoyed figuring out ways to endure the humiliation.
Location: Long Beach, CA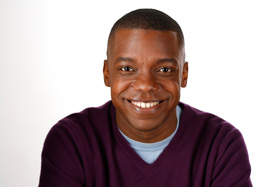 Anthony Carter is a writer, actor and teacher. He is adjusting to life on the West Coast after years of being a theater rat in NYC.
He is an incredible cook and looks forward to the day when all artists are well paid and highly respected. He utilizes his love of great literature, film and brilliant comedy and social commentary to write and constantly develop work that inspires and entertains.
After surviving eighteen months of unemployment, he created a book, Strong Stuff, that is funny, engaging and hopeful. Check out his movie, Relentless, when it premieres in the late Spring as well as his comedy web series, Poison into Medicine, when it premieres in March 2011.
Read Anthony's posts at The Bilerico Project.