eBooks by Anthony Carter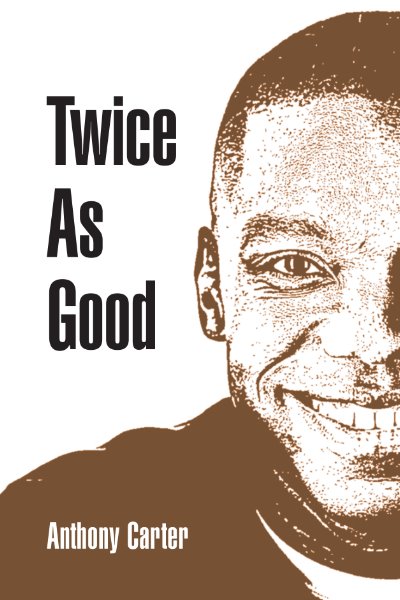 Twice As Good
This latest book from Anthony Carter is available free for a limited time.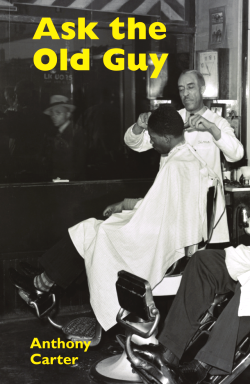 Ask the Old Guy
Anthony Carter tells us "Why Fifty is Fabulous and Not Finished".
Aging is inevitable. Being old is a choice. This collection lets the world know that getting old, being dismissed and rendered invisible is stupid and unacceptable. Dad bods, wrinkles and change are not the enemy. Feeling unworthy and that the old guy has nothing to contribute is the real kick in the chiclets. Dive in and see why aging ain't for punks and why self reinvention is sufficient and necessary.
Available as an ePub, Mobi and PDF (56 pages).
$9.95
Note: your purchase gives you access to all three formats.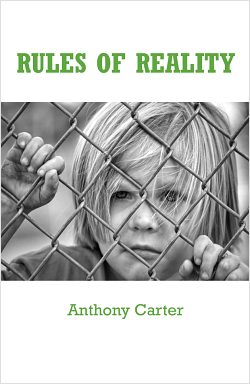 Rules of Reality
"America in 2050 was no longer about freedom. Americans had willingly traded freedom for constant surveillance and fear. What began immediately following 9/11 as a war on terror, quickly became a war on everyday decent citizens".
Available as an ePub, Mobi and PDF (38 pages).
$9.95
Note: your purchase gives you access to all three formats.
Confessions of an Overlooked Thought Leader
No matter the medium, the artists' job is to speak, challenge and disrupt. Here's to those who get forgotten or overlooked because the world isn't ready or is too afraid to hear and see their vision.
Available as a PDF only (50 pages).
$9.95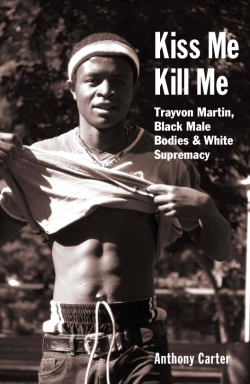 Kiss Me Kill Me: Trayvon Martin, Black Male Bodies & White Supremacy
Available as a PDF only (68 pages).
$9.95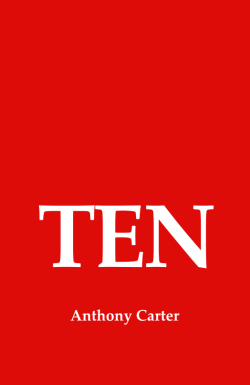 Ten
In 2010, I entered the world of blogging. What began as an opportunity to share my thoughts on our fascinating and disturbing world quickly became an obsession and full time gig. This collection represents essays that resonated with more than 10,000 people. Hopefully, you find as much joy and challenge in reading them as I did in creating, editing and sharing them.
Available as a PDF only (40 pages).
$9.95
Reviews
Hello, What a story you wrote. It's good that it ended this way. It sounds like you had to make that journey then help your father make it, but in the end he did. Some parents never make that transition and others have no problem. I hope your marriage goes well and you have many years of love together.
My Straight Dad is Coming to My Gay Wedding
Fascinating and so damned impressive, Anthony. Man,do I admire you. This reveals such strength of character. Thanks much for being out and open about your experience and your deepest thoughts and feelings. Your willingness to be so forthcoming is an inspiration. We are each of us better for having read this piece, Anthony.
What One Year of Celibacy Taught Me
Hell yeah bro! I hit the big 50 this year... It's a strange feeling when guys 24, 25, 26 start coming on to me..I go out, we have a fairly good time, but Lord I don't know what they see in someone twice their age, and I just can't relate in most cases to someone half my age - who wasn't around, nor can remember Jimmy Carter, or Richard Nixon, or hell Lyndon Johnson! I've not given up on Love, it takes a bit longer at this age to find though...
My Diabolical Plan to Defeat Ageism in the Gay Community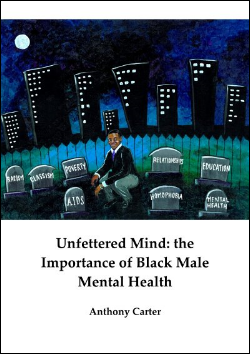 Unfettered Mind
Black males between the ages of 15-29 make up almost 50% of new HIV infection rates in America.
Joblessness, depression and fear often lead to low self esteem, highly risky sexual behavior and mental health issues. Unfettered Mind explores these social and emotional landmines and offers practical solutions for avoiding them.
In 22 short and constructive articles, the reader is given examples of how to build communities that encourage:
* The creation of loving and honest communication
* Personal relationships based on integrity, self reflection, rational thinking and behavior
* Black males to demand resources that allow for emotional health and well being
"Unfettered Mind came about because of a bell hooks essay that I read fifteen years ago and the realization that there were many young black males suffering and dying and no one seemed to notice," says Long Beach resident Anthony Carter, the writer.
"Having survived what felt like daily assaults on my emotional well being, I realized many young people were making life threatening decisions."
Instead of just complaining that something should be done, Carter set up his own blog and wrote about these subjects. In summer 2011 he was offered a free place at the Netroots Nation political convention.
Now for the first time his thoughts and ideas are gathered together in book form.
Available as a PDF only (63 pages).
$9.95