When I was laid off from a wonderful job that I loved, I didn't panic.
When one month of unemployment became three , I didn't panic.
After hitting the one year jobless mark, I panicked.
While others around me railed on nonstop about the recession and no money and foreclosures, I confidently assured myself and all those who knew me that I would turn it around and not be affected.
I could not have been more wrong.
After submitting resumes that now totaled somewhere in the hundreds and going to creepy and pointless interviews, I began giving up.
While I had no logical reason for why I was having such a difficult time of it, I now understand that all of these lessons would come in handy two plus years later.
I am now personally responsible for teaching others what I've learned and providing hope which by far is the most difficult part of teaching and job hunting. When you continue to move towards a personal vision despite current circumstances, people may think you're crazy or out of touch with reality.
I train my young lions to attack job hunting and surviving the door slamming in very upfront and ego boosting ways.
To date, I have supported more than 200 students in becoming employed and surviving disappointments that over time could fill them with self doubt which always leads to going bonkers.
Here are my four ways to survive extended (one year and beyond) unemployment and begin the reinvention required for the 21st century.
1. Goodies
Whenever you have a job interview or any and all type of meeting with anyone regarding employment, plan something lovely and uplifting for yourself before and after this meeting. Choose something that brings a smile to your lips and puts a spring in your step. If you have an interview with someone at 1, enjoy yourself by ten with banana pancakes or a strong cup of really great coffee. After the interview, follow it up with a great supportive meeting with a loving and kick butt friend.
2. Take a Day Off
Yep, I said it . Take e day off and simply nourish yourself. Although it may sound very much like number one this is more along the lines of an extended vacation. No time limits . Just you taking supreme care of you.
3. Master a New Skill or Polish an Already Existing One
During my community imposed hiatus, I honed my writing abilities. I wrote short stories, plays, tv scripts, webisodes, blogs and essays. I've been writing for years but not with the intensity of my 2.5 years of unemployment. I figured that if I honed this skill and became great certain opportunities would present themselves. After five months of four hour a day writing jags, I met a great web guy, got a website, received a full scholarship to a bloggers conference and entry into a great Grad School Program.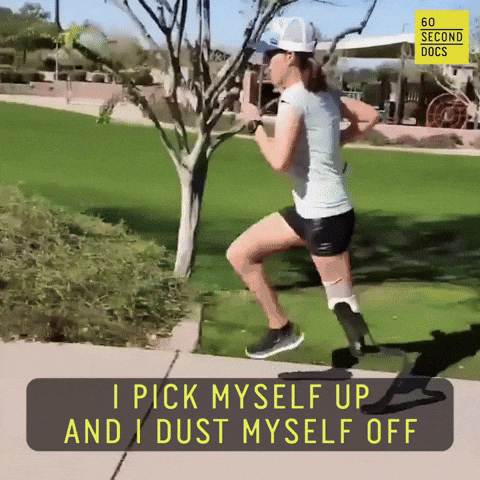 4. Master the Art of Self Promotion and Self Marketing
Too many of my artsy fartsy peeps this is counterintuitive to the creative process and spits in the face of passionately being devoted to one's art. Baloney. Self promotion and marketing is nothing more than letting people in on the secret of what it is you love to do .