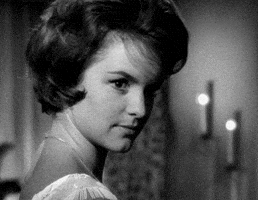 Money is something we all obsess over and worry about.
It's also loaded with shame and embarrassment. People lie about its importance and what they are willing to do to get and keep it.
During my teenage years, all I ever heard were complaints about credit card payments and not enough money in savings and debt as the "American Way".
Secrets are detrimental to finances.
Being a turnaround expert, I've discovered some insights amongst all the financial confusion and misguided approach to finances.
Tired of being dumb and making stupid financial fiascos, I made a determination to be better with money.
I get it…
My twenties and thirties were a hot holy mess.
One bad financial choice after another left me constantly broke, frustrated and trying to stretch pennies from one week to the other.
At some point, you will say you've had enough.
It typically comes at some personal expense.
You will trot out some nonsense that is awful and visible to everyone who knows you then be forced to change or move to another state.
Here's something else you probably don't already know.
No one is born with financial intelligence. It is a skill set and collection of habits.
Before you pack up  and move  cross country, try these three tips.
The Number One Smart Money Move  is understanding and knowing all about debt.
Most of us have no idea what debt is designed to do.
We have no idea how to use it to make our lives better and less stressful.
Debt, if used properly, can put us in the home of our dreams or chain us to high interest nightmares that torture us.
While some financial gurus push home ownership other gurus say it is less than an investment because of all the unexpected costs.
My belief about home ownership lies somewhere between the extremes.
When you understand what debt really does to you, your mind and those around you, you begin making some very different decisions.
At 18, I signed up  for 25,000 worth of debt to get an undergrad degree in English. Thirty years and $40,000 worth of interest later, I'm still paying for that degree.
Had I known what I now know, I would have figured out a way to go to college and not graduate with a shit load of debt.
The Number Two Smart Money Move comes from the classic- The Richest Man in Babylon and states: Get Thy Purse to Fattening.
Pay yourself first while delaying wants.
Whenever I teach youth about money, we start with an agreement about the definition of wants and needs and the difference between handling your money from a poverty standpoint or like a wealthy individual.
Wealthy people, I remind them, invest for their future and stock their savings accounts that will take care of  them first and then buy what they want (spend what's left).
Poor folk, spend on their wants first (tv's, phones and shit they can't afford and make feeble attempts at putting a little something aside based on what's left).
Pay day loans, store credit cards and $1,200 phones keep the poor poor and the wealthy laughing all the way to the bank.
Here's an example from my personal arsenal of entertaining and stupid money management mishaps.
I used to get paid and hit the stores, the record shop and of course the Chinese or burger spot for a  bite to celebrate another week of working and not having enough.
This was cute at 18 and during my college years.
As a grown ass man, this is flat out ridiculous.
It kept me broke until the next pay period then surprise I get to do it all over again- learning nothing.
When I started making serious grown up money, it became clear that there was a more productive way to handle my finances. I read all I could on money management and stopped listening to broke ass people.
I began paying myself first.
My husband and I created a joint home account. On payday, the first money went into this account to handle all household financial issues and a separate savings account for myself along with investments for retirement.
When this was done, I spent what was left on fun stuff- yoga, haircuts, pedicures.
But here's the most important part…
The Number Three Smart Money Move- $5 investments.
Many people wrongly assume you need a pile of cash to invest. What you need is consistency, a plan and the patience to let your money grow.
Stash, Robinhood and Acorn are all investments apps that allow you to start small and own parts of Amazon, Google and Apple.
Sound good?
That's what it'll feel like when you get a handle on your money and remember that money management is not scary, boring or confusing.
Money management can be mastered as we choose to unlearn habits and accepted falsehoods about its power to enrich our lives.